Submersible Water Pump  in Pakistan
Knowing the pricing range is crucial if you're shopping for a submersible water pump in Pakistan. A number of elements, such as power, capacity, brand, quality, features, and depth requirements, have an impact on the price. Basic types typically cost around PKR 10,000, mid-range pumps cost between PKR 20,000 and PKR 50,000, and high-end pumps can cost PKR 50,000 or more. However, prices can vary. To select an appropriate submersible water pump at a reasonable price, take into account your unique requirements and compare costs from reputable vendors. Quality investments provide long-term dependability and effective water extraction.
Features
High operation efficiency and lesser power consumption
Water cooled rewindable motor
Can be easily dismantled and repaired
Industry standard NEMA Mounting dimensions
Cable materials according to the drinking water regulations Mech seal:Siv vs Sic/Optional
SIC shaft seal for maximum sand protection
Easy to mount with double flange
Optional PT 100 Sensor
Applications
These Submersible Motors are
Suitable to couple with deep well submersible pump ends
Used for irrigation,
Head, H :Max 660 M                           Discharge : Max 10000 LPM
Flow , Q : 600 M3 /Hr                          Rating : 0.5 HP TO 500 HP
Liquid Temperature ,:  0 Deg  to 100 Deg
Features domestic water supply
Pressure boosting units
Ponds, Garden, Foundations, Industrial water supply
Sprinkle systems and mining
High operating efficiency
High durable & hygienic
Good resistance to sand
Can handle up thrust load
Can be easily dismantled and repaired
Can handle any acid liquid
Application
Irrigation ,Domestic water supply
Fountains , Industrial water supply
Pressure Boosting units, Ponds
Gardens ,Sprinkler systems and mining.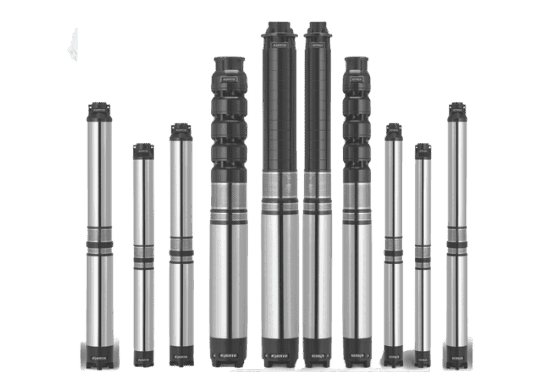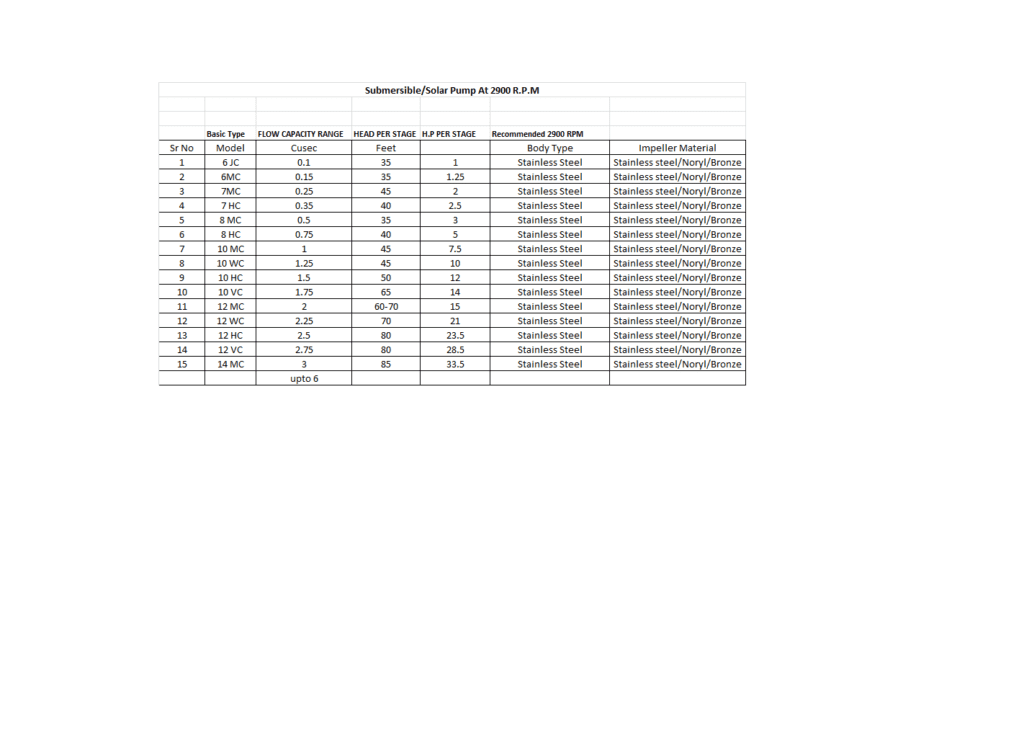 Submersible Pump Dealers in Pakistan
Pump Well Company (PWC) is one of the top submersible pump dealers in Pakistan. Get the best submersible pump price in Pakistan. Get to know the  25 hp submersible pump price in Pakistan and 3 inch submersible pump price in Pakistan.