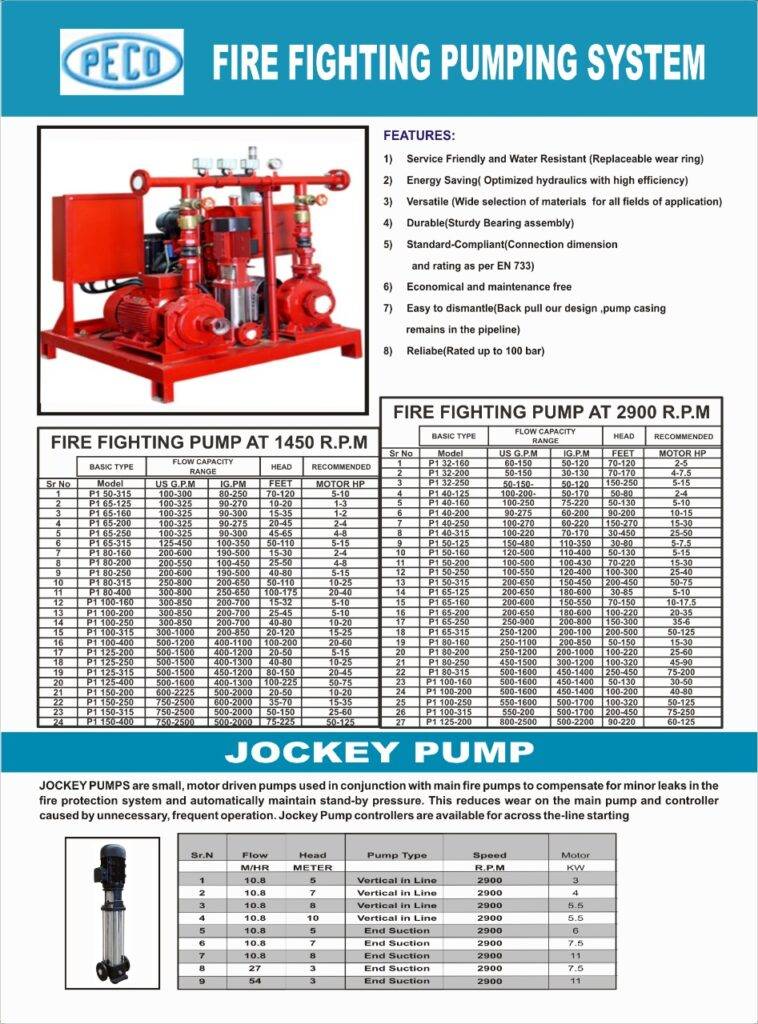 Fire Firefighting Pump and jockey pump
What is jockey pump
A jockey pump, often called a pressure maintenance pump, is a tiny auxiliary pump used in building fire sprinkler systems and other fire defense systems. Its major objective is to maintain a constant pressure in the fire protection system.
In an emergency, water can be delivered using fire sprinkler systems to put out a fire. These systems are often connected to a water source, such as a municipal water source or a water storage tank. The system's water is kept under pressure so that when a fire starts, the sprinklers can quickly release water to put it out.
Fire pump in Pakistan
The price of a fire pump in Pakistan
might change according on the brand, model, capacity, and extra features. Fire pumps are specialized devices that employ high pressure to deliver water or other fire-suppressant chemicals to extinguish flames. Since they are frequently connected to a water source, such as an external or dedicated fire water source, they can deliver the necessary pressure to effectively battle flames.
The backbone of firefighting operations, fire pumps are essential parts of fire safety systems. Purchasing dependable fire pumps is essential in Pakistan since fire events there might have serious repercussions.
Features:
Service Friendly and Water Resistant(Replaceable wear ring)
Energy Saving( Optimized hydraulics with high efficiency)
Versatile (Wide selection of materials for all fields of application)
Durable(Sturdy Bearing assembly)
Standard-Compliant(Connection dimension and rating as per EN 733)
Economical and maintenance free
Easy to dismantle(Back pull our design ,pump casing remains in the pipeline)
Reliable(Rated up to 30 bar)
Fire Fighting Pump in Pakistan
Applications:
Bulk plants
Wharfs
Liquefied Petroleum Gas plant (LPG)
Water Crafts
Factories
Farmers
Mines
HVAC and Cooling Towers
Municipal Water Supply
Power Plant/Water Plant
Pump Station
Marine and Ship Building
Fire Fighting Pump System
Industrial Water Supply System
Material Specifications:
Grey Cast Iron
Stainless Steel
Bronze
Duplex-Stee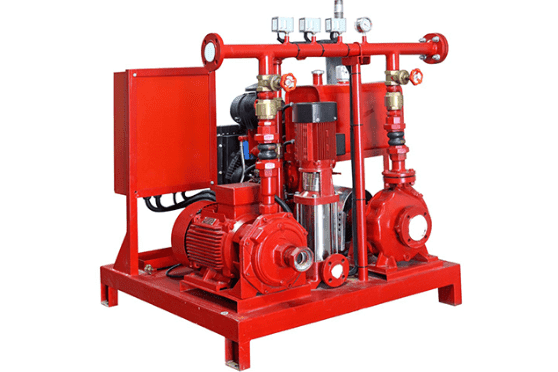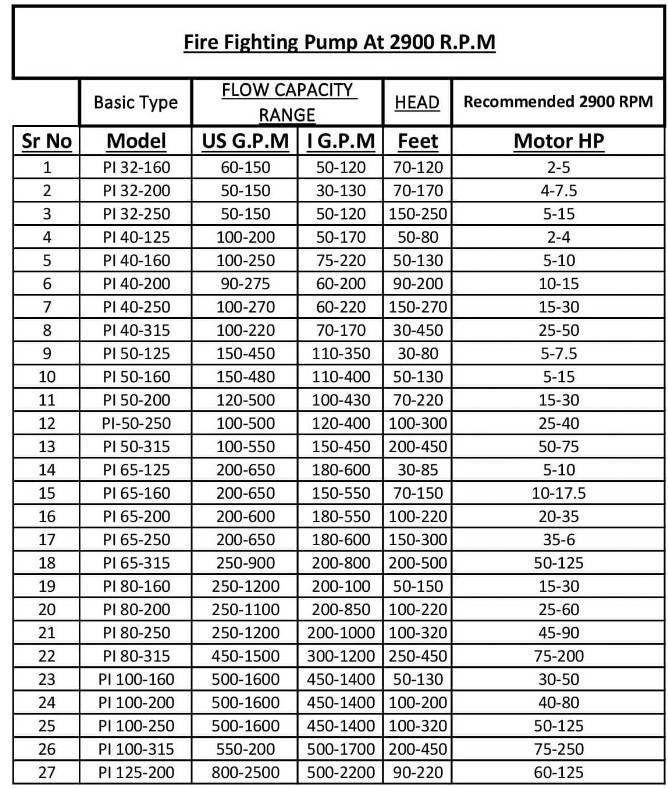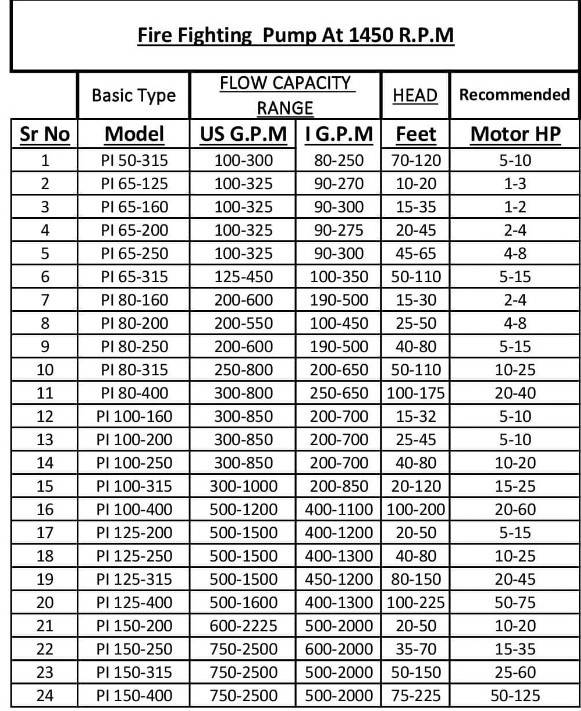 High Pressure Water Pumps for Fire Fighting
Pump Well Company (PWC) is providing best fire fighting war pump in Pakistan. We have special type of firefighting pump for buildings. It is actually a complete fire fighting pump system.